Equipment Disposal
Dispose and recycling your older equipment here at MRC.
If you have been told a repair is too costly or you just want to upgrade your equipment, we can dispose of your old equipment in an environmentally friendly way.
What We Accept
APPLIANCEELECTRONICSHOME&GARDENGYM&TRAININGRECREATIONALTOOLS
LOW DISPOSAL FEES / ECONOMY PICKUP RATES / FREE SCRAP DROPOFFS & DISPOSAL
COMMERCIAL&RESIDENTIAL EQUIPMENT DISPOSAL
Midwest Recycling is here to help you properly dispose of all major household residential and commercial equipment such as appliances, furnaces, water heaters, and MRC ensures proper handling and recycling of your old equipment. Below you will find the fees for each type of appliance. For pick up service, charges are calculated separately and vary based on location.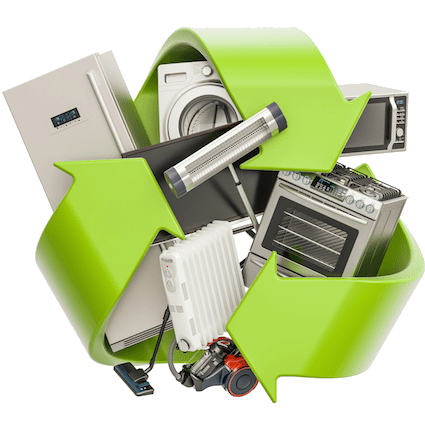 APPLIANCE DISPOSAL
---
For curbside pick-up, simply place an order, schedule, and pay online now or by calling 920-409-4477.  We help our customers properly dispose of all major household and commercial appliances, such as washers, dryers, dishwashers, microwaves, stoves, ranges, ovens, fridges, freezers, walk-in freezers, heating and cooling systems, including AC, furnaces, radiators, water tank, and water heater. MRC ensures that those appliances are recycled effectively. Below you will find the fees for each type of appliance. For pick-up service, charges are calculated separately and vary based on location.
---
It is very important to dispose of and recycle appliances. It can easily become hazardous material and contaminate the general waste field which will harm our environment, our communities, and ultimately us all.
SMALL APPLIANCE DISPOSAL
(Commercial and Residential)
MRC is recycling most of household or commercial small appliance units. Most of small appliances consisting primarily of metal are accepted free of charge. The appliances must be free from food residues or liquids. Otherwise, there will be $5 fee per unit.
List of Accepted Small Appliances.
To dispose and recycle small appliances for free, please bring your units clean and free from food and water residues.
DISPOSE&RECYCLE OLD ELECTRONICS
WE RECYCLE MOST OF RESIDENTIAL AND COMMERCIAL ELECTRONICS
RESIDENTIAL&COMMERCIAL ELECTRONICS
MRC recycles computer equipment and telecommunication equipment including printing and copy machines.
COMPUTERS&CELLPHONES
TVs&ENTERTAINMENT
Below there are disposal fees for the popular items that we recieve daily. For more detail pricing and list of recyclable items visit disposal rates & fees page or click here

As a residential and commercial recycler of used electronics and appliances, we are doing our best to responsibly reduce our nation's e-waste. We'll take all kinds of used tech, regardless of where you bought it, how old it is, or who made it. Most electronics is accepted free of charge or even may worth money. However, there is a drop-off fee for some electronics, such as Tube TVs, Displays, and copy machines. Below there is a list of the electronics that are accepted.
TOOLS & GARDENING EQUIPMENT

Does your garage have an old lawnmower or other unwanted landscaping equipment taking up space? MRC offers appliance disposal and recycling for all kinds of landscaping equipment. When you have a broken or obsolete lawnmower and other landscaping equipment sitting around, getting rid of them can be difficult, uncomfortable, and dirty. You can drop it off at our location or schedule a pick up and leave it to the junk removal experts with low, simple pricing and fast service.
To dispose and recycle tools and gardening equipment, please bring your units clean and free from residues.
Tools that cannot be used by someone else can often be recycled, especially tools made from metal. There is a fee for some battery-powered tools. There is a dollar fee per unit for nonlithium battery-powered tools
OUTDOOR&RECREATIONAL EQUIPMENT DISPOSAL
We know recreational equipment like jet skis and RVs are fun but sometimes they just have to go. If you have an old camper or RV that is collecting dust we are the right company to contact for its removal you can bring it to one of our locations.
Items We Take Include: RVs, ATVs, Golf Carts, Go Karts, Bicycles, Mopeds, Jet Skis, Boats, Paddle Boards, and many more. Click here to see the disposal fees.
TRAINING GYM EQUIPMENT DISPOSAL
All non electric portable training equipment is accepted for free at our locations.
There is a $5 per item disposal fee for small hand held portable electric training equipments, and there is $25 per item disposal fee for larger training equipments such as treadmills or elliptical bikes. The additional fees applied for removal service. 
Block
Commercial and Residential Waste Management Services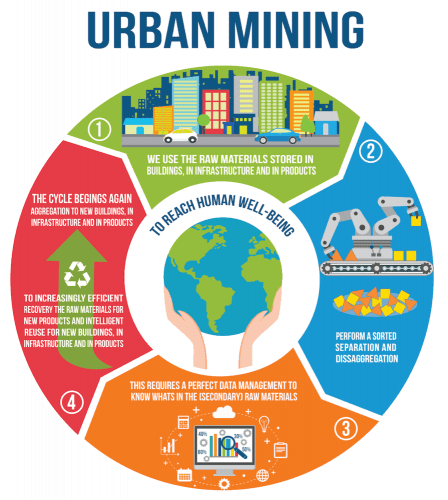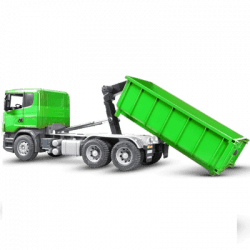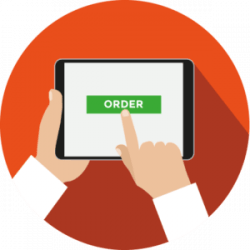 Call for same day delivery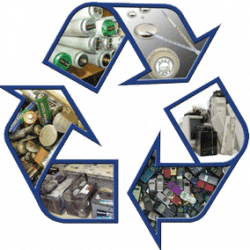 CONTACT US
Please contact us at anytime. We are committed to answering all of your questions and providing the best solutions to fulfill your needs,
"*" indicates required fields
922 S 15TH STREET, SHEBOYGAN, WI 53081
Office Front Desk (+1) 920-409-4477